Patong Beach Nightlife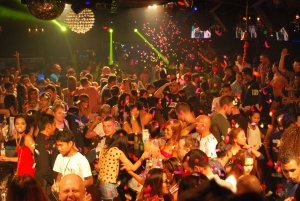 Patong Beach Nightlife is famous for its spirited nightlife, which attracts visitors from around the world including celebrities of considerable stature. Patong Island is the gem of Phuket's travel industry. It is an Exotic Island with best sun kissed beaches and the most stylish chic resort; all established to offer guaranteed enticement while covering all your needs and preferences, making the island very tough to resist
Patong beach offers sizzling urban social life, great seafood , world class spas and best nightlife experience to its visitors. Visitors flock to this dazzling and eccentric atmosphere of Patong Beach Nightlife is to be pampered, spoiled and entertained.
Patong beach nightlife is entirely poles apart from standard west nightlife. The focal point of all the happening is well-known Bangla road (a deranged fantasy) with glitzing off-streets like Soi easy, Soi gonzo, and Soi Eric, where you will come across numerous exotic spaces, beer bars, Go-Go bars, nightspots, pubs filled with beautiful Thai girls and fair share of men; here you can flirt, dance and drink as much as you want; the priority is to have a good time. Patong delivers best nightlife entertainment in Phuket from fancy bars to dancing clubs, music venues, Irish bars, and discotheques, all having their own individuality, which greatly adds to the Phuket's flavor.
Patong beach nightlife also features the best beer bars. Which are well decorated, well maintained and have much attractive girls than anywhere else. Lighted paper lamps, mesmerizing dancers, enchanting live music, and with delicious food the nightlife scene in Patong is not something easily squandered away. Plus it is getting bigger and better day by day and there has never been such a widespread ensemble of night life activities to pick.  It definitely got much more than its share of pubs, bars and Nightclubs to cater, the list goes on endlessly to experiences the wonders of Patong beach nightlife.